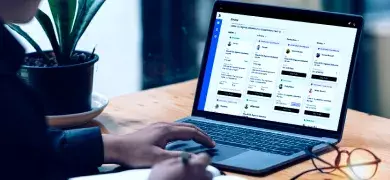 Find Qualified Drivers on TF1
Get started today on TF1
Introducing TF1
TF1 is the trucking industry's most intelligent software to power your recruiting team and hire qualified drivers faster.
Get great results, fast.

Stop sifting through resumes, trying to verify a driver's credentials by phone. TF1 validates the drivers' CDL class & endorsements for a fit before they can apply to your roles.

Increase productivity.

With TF1, your team productivity is enhanced by our proprietary driver-job matching technology. You can increase your hire rates by up to 8x when compared to traditional job sites.

Source unique candidates.

TF1 offers you access to our unmatched portfolio of drivers, comprised of drivers from +100 CDL Schools, Troops into Transportation, TransForce pre-qualified drivers – and more.
Hire More Drivers, Faster

Traditional job boards are inefficient. Even the best recruiting teams only hire 2% of candidates.

With TF1, you get a smart driver match - increasing your quality of candidates, reducing the time you waste sifting through resumes.
How TF1 Works for Employers
Post Your Open Jobs

You tell the system key information about the job including license class, endorsements, experience level, equipment type, weekly pay and shift.

Set Your Budget

For each job posted, you have the ability to set a maximum spend limit that we will never exceed.

Receive Validated Candidates

Every driver interested in your job has their CDL license scanned and validated by TF1 prior to their ability to apply to your role, ensuring you get high quality candidates.

Choose the Best Drivers for Your Fleet

You have the ability to review applicants in detail, selecting the best fit for your fleet - or rejecting a candidate within 72 hours at no cost to you.
Empower your recruiters with smart driver-job match technology

Gain control of your driver recruitment budget

Hire up to 8x more drivers on the same budget
Tap into a unique network of driver candidates not available on other job sites.