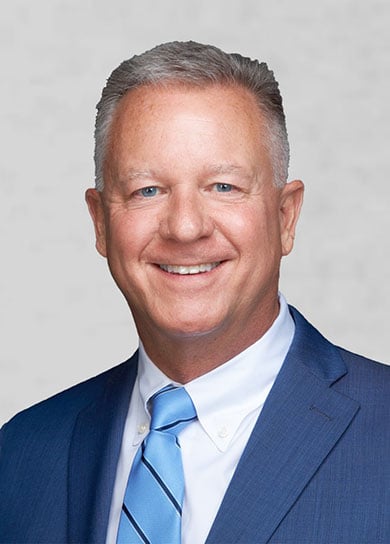 David Broome
Executive Chairman
David is Executive Chairman of TransForce Group. He founded TransForce, Inc. in 1991 which was created as a staffing and recruiting firm for the transportation industry, helping place CDL drivers with motor carriers throughout North America. David launched TransForce Group (the parent company) in 2019, which now serves the transportation and logistics industry with its four service lines: Education and Training, Digital Recruiting, Employment Solutions, and Compliance and Safety.
Prior to TransForce, David served as a Sales Executive in the transportation industry with three different Fortune 500 transportation and trucking companies. During the infancy of TransForce, Inc., David was nominated for a number of Entrepreneur of the Year and growth awards; and has since become widely known as a cutting-edge leader in the transportation workforce industry. David is a University of Tennessee graduate with a degree in Transportation and Logistics.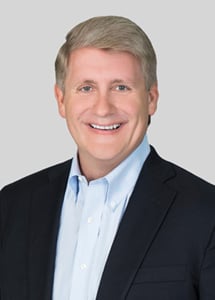 Dennis Cooke
President and CEO
Dennis is President and CEO of TransForce Group. Previously, as President, Fleet Management Solutions (FMS), a multi-billion-dollar division of Ryder System, Inc., he transformed a no-growth business into a growth-oriented, innovative, and agile organization. He revitalized FMS by establishing a collaborative culture with an incentive structure tied to cross-functional team performance, creating an agile and innovative product development organization, reorganizing the sales organization and training process, and enhancing customer satisfaction.
Dennis has experience as a leader across three industries (Healthcare, Security, Transportation and Logistics). He currently is on the Board of Advisors of Purdue Electrical & Computer Engineering. Dennis holds a Master of Business Administration degree from the University of Chicago. He also has Master and Bachelor of Science degrees in Electrical Engineering from Purdue University.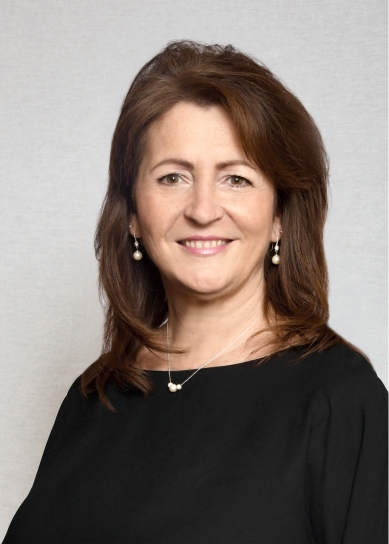 Diana Poss
Chief Human Resources Officer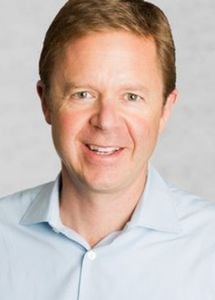 Stu MacFarlane
Chief Marketing Officer
Stu MacFarlane is Chief Marketing Officer (CMO) for TransForce Group. Previously, he served as CMO at Internet Brands Health, which includes WebMD, Demandforce, Officite, iMatrix and Vitals. In addition to leading marketing efforts, Stu was responsible for launching new consumer health businesses, including the recent launches of WebMD Care, WebMDRx, and WebMD Labs. Prior to Internet Brands, Stu was EVP of Product and Marketing at YP, the spin-out of the AT&T Yellow Pages, where he helped build the digital business before selling the company. Stu has founded multiple companies, including iChange, a health-related social media service that was acquired by Herbalife in 2011, and Insider Pages, a consumer review site that was acquired by Citysearch in 2007. Early in his career, Stu worked at Bain & Company and SmithKline Beecham Pharmaceuticals.
Stu holds a Bachelor's degree from Cornell University and an MBA from Harvard Business School. He resides in Los Angeles with his wife and two daughters.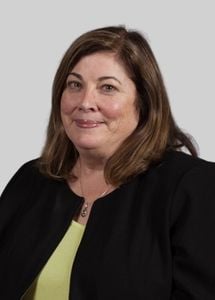 Theresa Russel
Chief Sales Officer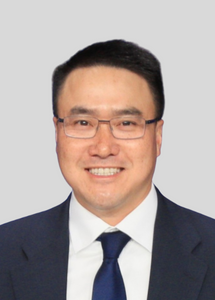 Derek Yung
Chief Financial Officer
Derek Yung is Chief Financial Officer for TransForce. He comes from Wine.com, the nation's leading online wine retailer, where he served as CFO. Derek has a long history of impactful CFO roles, most recently with eHealth, an omnichannel health insurance marketplace, and Hotwire of Expedia Group, which offers travelers deep discounts on hotels, cars and flights. He has also held CFO and senior finance roles with Nextag and LeapFrog Enterprises.

Yung has an MBA from the Kellogg School of Management at Northwestern University and a BS in Computer Science from Stanford University.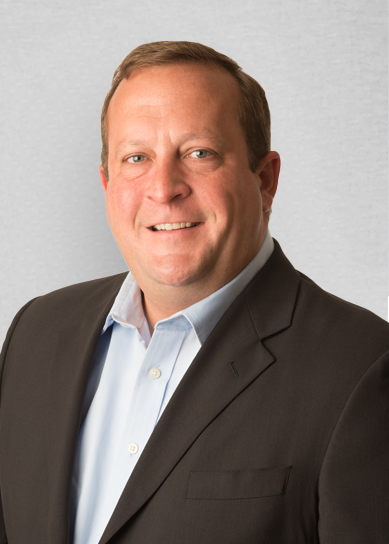 Jason Arnold
Chief Information Officer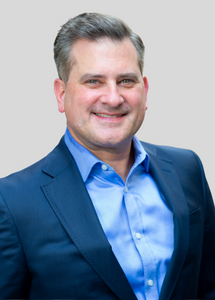 Doug Cunningham
Chief Product Officer
Doug Cunningham is Chief Product Officer of TransForce. He comes from Monster.com where he served as Chief Digital Officer overseeing a digital transformation and creating an integrated product and technology roadmap. As a result, Doug has a clear understanding of the staffing and recruiting business, and in particular, the specifics of the truck driver recruiting process.
Doug has a BS from Lehigh University and a Ph.D. in Chemical Engineering from Carnegie Mellon University.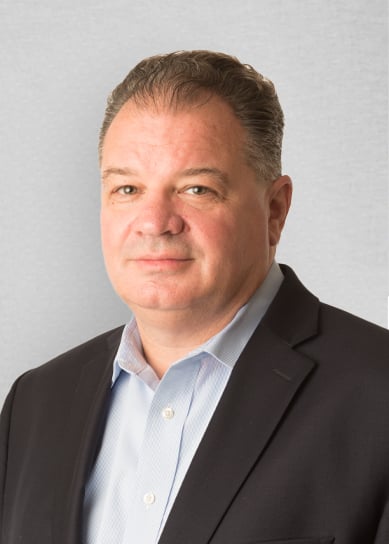 Joe Dolan
President, Employment Solutions
Joe currently serves as President of Employment Solutions. He joined TransForce, Inc. in 1999 as the General Manager of the Alexandria branch, and was appointed Director of Operations for the company in 2005, and SVP in 2006. Joe has been instrumental in the company's evolution. He has led and implemented more than 10 crucial acquisitions resulting in consistent double digit growth and market expansion.
Prior to joining TransForce, Joe spent seven years as the General Manager for The Airport Connection where he logistically operated the ground transportation for the Baltimore Washington International Airport.
Joe is a Towson State/Widener graduate with a degree in Business Management.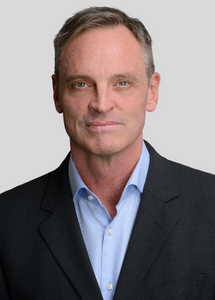 Craig Ferguson
President, Digital Recruiting & Recruiting Operations
Craig Ferguson is a former NHL player, turned entrepreneur. Born into a family trucking business, Craig began working with drivers and running logistics operations at an early age. He launched Drive360 in 2014 - a driver recruiting firm that gained much success across the United States for its ability to competitively find and hire drivers and diesel mechanics for carriers nationwide. Drive360 was acquired by TransForce in 2019, allowing the business to scale its reach even further.
Craig has an MBA in Finance from the Wharton School University of Pennsylvania and a Bachelor's degree in Economics from Yale University.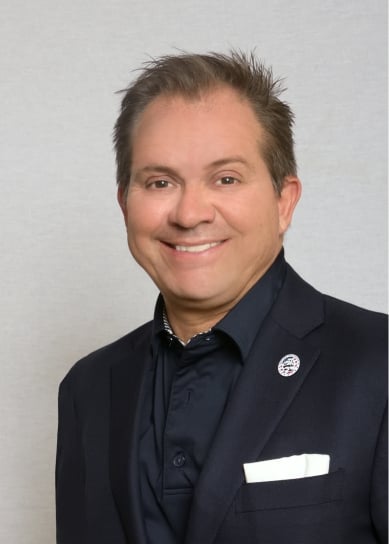 Al Hanley
Division President, Education and Training
Al joined TransForce Group in 2019, when his company The CDL School was acquired by TransForce Group. He now serves as Division President, Education and Training, continuing to manage and operate The CDL School. Al developed this national CDL educational platform in 1997 and has grown it to be a market leader, nationally recognized as the premier, full-service commercial truck driving school.
The CDL School is also the founder and leader of Troops Into Transportation, an initiative that is in partnership with the U.S. Government to create truck driving jobs for troops in search of employment. Veterans can use their Post-9/11 GI Bill for training with Troops Into Transportation, and employment in the National Transportation Industry.
Al is based in Miami, Florida and has a degree from Boston College.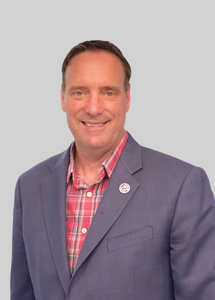 Chuck Hodges
President, Education and Training Division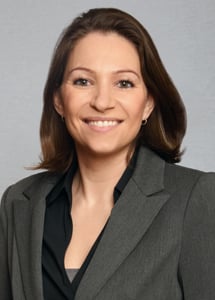 Visnja Varga
Senior Vice President, Finance and Business Intelligence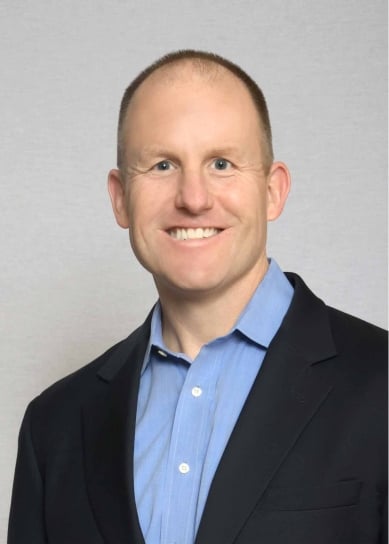 Michael Malarney
Vice President, General Counsel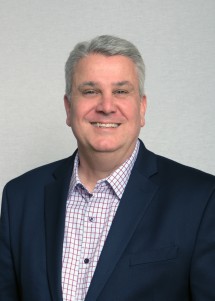 Marc Halpin
Vice President, Sales