Fill Your Seats, Fast.
Whether it's peak season, a long-term temporary assignment or full-time support, our team has your back.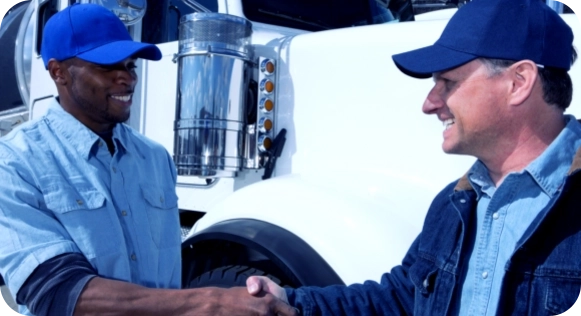 We anticipate your needs and exceed expectations.
As a fleet operations manager, we know that when you have a need - it needed to be solved yesterday.
Our highly-responsive team offers 24/7 customer support and proactive communications to alleviate chaos and keep your seats filled.
How We Support You
Customer
Satisfaction

For many fleet managers, meeting customer expectations is your #1 goal. We help you deliver with timely CDL driver staffing.

Alleviate
the Chaos

We take on driver safety training and compliance verification - When you're in a pinch, you can rely on our team to provide you a quality driver.

Reliable
Support

Your job doesn't stop when it strikes 5 p.m. (and it doesn't start on time either). That's why we offer 24/7 support to serve you day or night.

Proactive
Communication

Anticipating your needs before a fire starts is our objective. We maintain an ongoing and proactive communication to help you ensure all bases are covered.
Solutions for Fleet Operations
Direct Hire

Do you need talent fast on your company W2? Let our team source and screen qualified drivers, diesel technicians, dispatchers and more. You make the hiring decision.

Learn More about Direct Hire

Driver Staffing

In a pinch? Wearing multiple hats? Utilize safe, compliant TransForce Drivers (on our W2) for short-term and long-term assignments.

Discover Driver Staffing
TransForce has been an essential part of our success. From the driver program that we are now enrolled in, to their ability to help us with FMCSA assistance and compliance. In more ways than one, they have really gone to bat for us and helped us out.
Rick Peterson
CEO, Hulx Transport
We selected TransForce as a partner primarily for the company's ability to deliver quality drivers, their creativity of different driver staffing solutions and willingness to solve for our complex challenges.
Michael Hayden
VP of Operations, NFI
TransForce understands the trucking industry and is flexible enough to try new approaches while staying compliant with DOT regulations.
Jose Ochaita
Customized Logistics Services, Inc.